REGISTRATION - PCLC PART III
The Professional Certified Life & Leadership Coach (PCLC) Program™
 $500 Non-Refundable Non-Transferable deposit taken now
$3,200 Non-Refundable Non-Transferable Balance due processed ~60 days before start of class on same credit card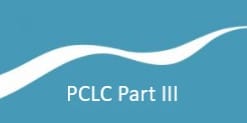 July - December, 2021
Webinar # 21-4 - Professional Certified Life & Leadership Coach
6 -month PCLC Certification Webinar
July 5 - December 13, 2021
MONDAYS
7:00pm - 9:30pm IST (July - Dec)
9:30am - Noon USA Eastern (July 5 - Nov 1)
8:30am - 11:00am USA Eastern (Nov 8 - Dec 13)
Fully Filled!
**Read Course Requirements below before Registering
Tuition - US $3,700

January - June, 2021
Webinar # 22-1 - Professional Certified Life & Leadership Coach
6 -month PCLC Certification Webinar
January 7 - June 17, 2022
FRIDAYS
7:00pm - 9:30pm IST (January - June)
8:30am - 11:00am USA Eastern (Jan 7 - Mar 11)
9:30am - Noon USA Eastern (Mar 18 - Jun 17)
**Read Course Requirements below before Registering
Tuition - US $3,700
6 Spaces Available

Reserve your space now with your US $500 deposit paying US $3,200 balance due November 26, 2021
**PART III COURSE REQUIREMENTS
Pre-requisite: Registrants are required to complete the PCLC Part I - ICF APPROVED COACH TRAINING PROGRAM and the PCLC Part II – BUILDING A PRACTICE Webinar which make up The Life & Leadership Coach Program™
Attendance - Required to attended sessions LIVE. Cannot miss final session but can listen to recording for 3 sessions and still receive credit.
Presented coaching sessions must be 30 minutes or less.
Registrant is responsible to verify that they can participate in a webinar hosted by ZOOM before paying deposit.
Dates & times are subject to change