REGISTRATION TERMS - PCLC PART III
The Professional Certified Life & Leadership Coach (PCLC) Program™
 $500 Non-Refundable Non-Transferable deposit taken now
$3,200 Non-Refundable Non-Transferable Balance due processed ~60 days before start of class on same credit card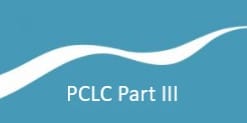 July - December, 2022
Webinar # 22-3 - Professional Certified Life & Leadership Coach
6 -month PCLC Certification Webinar
July 8 - December 16, 2022
FRIDAYS
7:00pm - 9:30pm IST (July - December)
9:30am - Noon USA Eastern (July 8 - Nov 4)
8:30am - 11:00am USA Eastern (Nov 11 - Dec 16)
No class on July 15, Sept 16 or Nov 25
6 Spaces Available
Tuition - US $3,700
Pay US $500 now - Balance due May 9, 2022 - Charged to same credit card
I have read and agree to the Course Information, Course Requirements and Cancellation Terms below.
(Scroll down to click the "I Agree" button to continue.)
**PART III COURSE REQUIREMENTS
Pre-requisite: Registrants are required to complete the PCLC Part I - ICF APPROVED COACH TRAINING PROGRAM and the PCLC Part II – BUILDING A PRACTICE Webinar which make up The Life & Leadership Coach Program™
Registrant is responsible to verify that they can participate in a webinar hosted by ZOOM before paying deposit.
Course dates & times are subject to change
Attendance - Required to attended and participate all sessions LIVE. Can miss 3 sessions and still receive credit, provided all course requirements have been successfully completed.
Final session MUST BE ATTENDED LIVE.
Presented coaching sessions must be 25-35 minutes from hello to goodbye – without editing.
**PART III FACILITATORS
Coach For Life Institute USA cannot guarantee specific facilitators for these sessions.
Changes in scheduled facilitator(s) does not qualify as a reason for a refund or transfer.
Peter J. Reding is currently scheduled to facilitate 7 of the 21 sessions and completes both the mid-term & the final PCC Assessments.
Other Senior Coach For Life Faculty facilitate the other remaining sessions.
All Part III facilitators have extensive mentoring experience for PCC level coaching
and meet the requirements set by the ICF.
• Currently hold an active ICF PCC or MCC
• Received training as ICF PCC Marker Assessors
• Have more than 10 years professional coaching experience at the individual as well as corporate level
**PART III CANCELLATION TERMS
All Payments are Non-Refundable & Non-Transferable
• Payments must be made by credit card
• Any Balance Due Payment will be billed to the same credit card 60 days before the start date of the Part III Program
Full payment is due 60 days before start date of Part III program
• If full payment is not received by 45 days before the start date of your Part III program
o Your $500 reservation deposit is forfeited and
o Your reserved space is canceled and made available to another registrant
$500 One-Time Transfer Exception Fee –
• For this One-Time transfer Request there will be an up-front additional fee of $500
Payment in advance allows one-time transfer to another Part III within one-year from date of transfer
o ONLY allowed when a replacement participant successfully fills your reserved space
Reserve your space now with your US $500 deposit paying US $3,200 balance due May 9, 2022